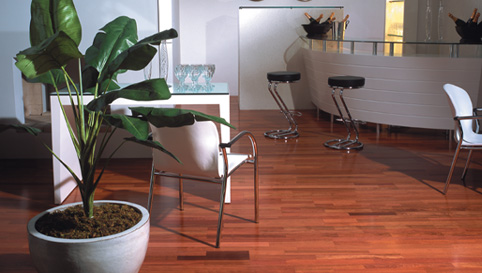 Forest Accents brings a unique international flavor to your design palette with its versatile Collections of hardwood flooring.
Our Forest Accents floors are some of the finest select exotic woods in the world. These beautiful wood species are selectively harvested from the bamboo forests of Southern China, the western regions of Africa, the tropical areas in Northern Brazil, and other locales known for the beauty and quality of their hardwoods. Chosen for their striking, radiant colors, and handsome graining, these beautiful hardwoods will reflect your taste, your spirit and your style.
Go ahead and add your precious history to a flooring, which can last up to 100 years.
Call DeGeorge Tampa Bay Flooring, the Room Improvement Specialist, for a FREE in-home consultation today!
Toll-Free (800) 282-6237
Click here For directions to our office and visiting our BIG showroom in Clearwater.
Email DeGeorge Tampa Bay Floorings.